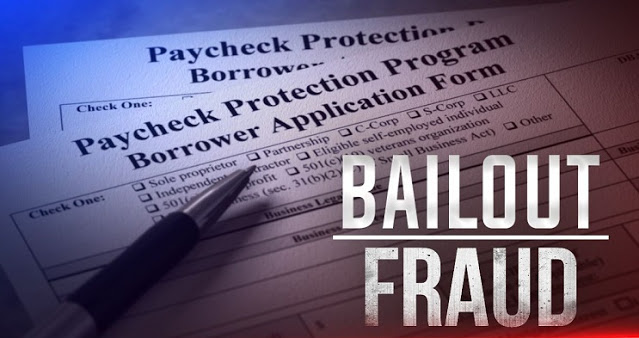 A Broken Arrow man was sentenced today in federal court for fraudulently applying for a Paycheck Protection Program forgivable loan guaranteed by the Small Business Administration under the Coronavirus Aid, Relief, and Economic Security (CARES) Act, announced Acting U.S. Attorney Clint Johnson.
U.S. District Judge Claire V. Eagan sentenced Rafael Maturino, 40, to 12 months and one day in federal prison followed by three years of supervised release. Judge Eagan further ordered the defendant pay $97,800 in restitution to First Bank of Owasso. Maturino is required to self-surrender on July 14, 2021.
The defendant previously pleaded guilty to bank fraud after executing a scheme to defraud First Bank of Owasso when applying for a Paycheck Protection Program loan under false pretenses on April 28, 2020. Maturino applied for a Paycheck Protection Program loan on behalf of a company he claimed to own and operate, Maturino Enterprises, Inc.
He submitted forms that misrepresented the company's payroll expenditures, amount of taxes paid, and the number of people employed. In his plea agreement, Maturino admitted that he falsely represented in a Paycheck Protection Program "Borrower Application Form" submitted to First Bank of Owasso that Maturino Enterprises had an average monthly payroll of $39,152.92; had 5 employees; and was in operation on February 15, 2020.
He further represented that he would use the requested loan funds to retain workers and maintain payroll or make mortgage interest payments, lease payments, and utility payments, as specified under the Paycheck Protection Program Rule. Maturino then signed the application form certifying the information was truthful.
Bottom