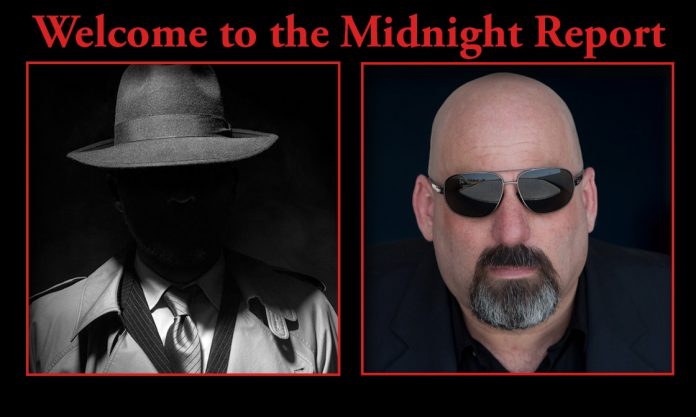 I'm Larry Levine, Publisher of the Midnight Report. What you should know is I'm a NO BULLSHIT person and say things exactly how they are, and that's what the Midnight Report is all about.
If you're tired of being pushed around, lied to, and told what's Socially Acceptable, you've come to the right place!
Other than promoting hate, racism, sexual exploitation, and opinions from whiny blowhards, you can count on the Midnight Report being free of censorship and your source for News and Information on what really matters in society!
Since I'm always looking for new writers and ideas, don't hesitate to reach out and join the Midnight Report and make your voice heard. Here's to a FREE THINKING and a FREE SOCIETY.
Bottom