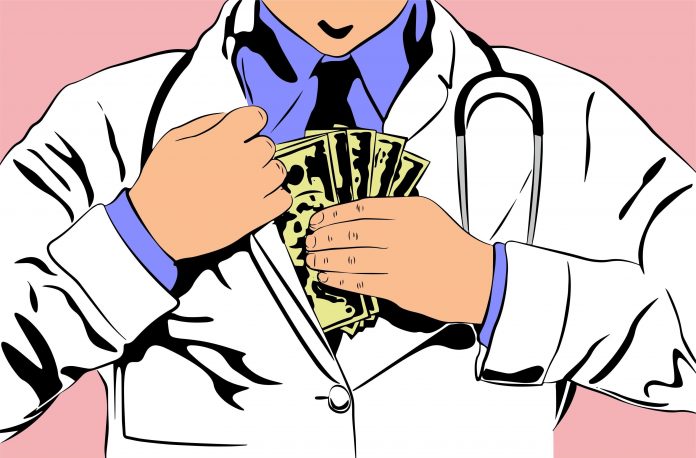 Miami, Florida — A Georgia man was sentenced yesterday to over 11 years in federal prison for defrauding Tricare of approximately $12 million through a South Florida compounding pharmacy fraud scheme. Tricare is the health care benefit program covering military personnel and their dependents.
According to court documents, 51-year-old Erik Santos and his co-conspirators ran the scheme as follows: Santos paid recruiters to convince Tricare beneficiaries to fill prescriptions for expensive, supposedly tailor-made, compounded medications that the beneficiaries did not need. Santos paid doctors to approve pre-printed prescriptions for large amounts of these medications. The doctors did not see the beneficiaries or otherwise consider their medical needs before approving the prescriptions. Lastly, Santos steered the Tricare beneficiaries to fill their prescriptions with Patient Care America (PCA), a compounding pharmacy located in Broward County, Florida. PCA would bill Tricare for expensive drug formulations that had little to no therapeutic value. Many of the compounded medications were billed to Tricare at $10,000 to $15,000 for a month's supply, even though the ingredients used in the mixtures were little more than common pain or scar creams. Santos's fraudulent referrals caused an actual loss to the Tricare program of approximately $12 million. PCA pharmacy paid Santos over $7 million in prescription referral kickbacks.
In addition to the prison sentence, the Court imposed restitution in the amount of $11.8 million and entered a forfeiture judgement of approximately $7.6 million. On January 27, 2021, Santos pled guilty in federal district court in Ft. Lauderdale to one count of conspiring to commit health care fraud and wire fraud.
Bottom