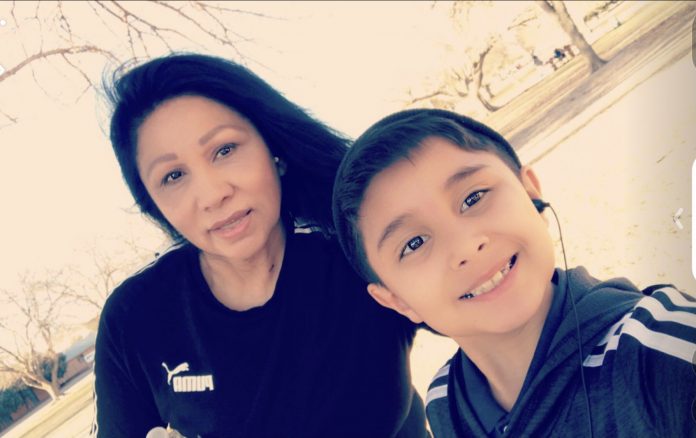 Returning citizens released under the Cares Act face an uncertain future.  This uncertainty causes undo stress and anxiety.  Read the story of Diana Marquez below.  Diana has already served 16 years for a marijuana crime.
Marijuana is now legal in 19 states and Washington D.C. for recreational use, and more than 36 states for medical use, and has been decriminalized in many more states.  Yet many are still serving long sentences under draconian laws.  Just one of the many issues that President Biden promised to fix during his campaign promises.  
Amy Povah, the founder of CAN-DO Clemency, told me "We added Diana to the CAN-DO Top 25 women who deserve clemency during the Obama administration (Link: https://www.candoclemency.com/diana-marquez).    Sadly, Diana did not receive clemency but we were elated she was released on the CARES Act.  We never dreamed she might have to go back to prison after the pandemic since everyone was led to believe they would not have to return!   The Biden administration ran on a platform to free all cannabis prisoners and we hope they honor that promise. It could happen with the stroke of a pen if President Biden would exercise his executive clemency powers."
Those serving the remainder of their sentence on home confinement under the Cares Act, hope and pray daily that the President will grant them relief.  They do not want to lose their freedom again and be forced to return to prison when the pandemic ends.  Like Diana, these individuals are trying to rebuild their lives, some after long prison sentences.  They have reconnected with family and proven that they are productive members of society.  Their pleas are heart-wrenching. #KeepThemHome
By: Diana Marquez
My name is Diana Marquez, 65 years old.  I was found guilty by jury in 2007 in the Western District of Texas, El Paso, Texas, and sentenced to 30 years. I was convicted as a first-time nonviolent offender with no prior criminal history for the charges of: Conspiracy to distribute and importation of marijuana. I have served 16 years of my sentences to date. 
During my years of incarceration, I have learned a lot about being a woman of integrity, and this experience has humbled me, and I had opportunities to learn how to earn and work in honest ways, such as a completion of apprenticeship in Office business Management, and America Society of Quality (ASQ). 
For three years I helped many students to achieve their GED, tutor the ESL class and assisted students with computer applications. I worked eight years as clerk Facility Department at Carswell, TX.,  and eighteen months at the Federal Prison Industry (UNICOR) at Bryan, TX Camp, in the PatNet department as Production Control clerk, and involving myself with other positive programs, and re-entry programs that lead me to freedom of home confinement. 
I was released from FPC Bryan to home confinement on May 22, 2020, under Care Act criteria based on my medical condition.  Since that time, I have been living at my daughter's home in El Paso, Texas.  I have to wear an ankle monitor and get limited time outside the house each week. What I've been doing during this time is educating myself, signing up online for a tax school courses and becoming familiar with computer applications.
My daily routine consists of going to the park for two hours a day, the rest of the day I am on home confinement helping with the house chores and taking care of my grandkids and going to pick them up from school Monday to Friday while my daughter works. Once a week I am allowed to go to the grocery store, and any appointments for doctors or employment I have scheduled, and must check in with federal half-way house officials in person every two weeks.  
 I have been working on rebuilding my relationship with my family by having video chats with them because they live out of state, as well as getting to know my grandkids as being an active person in their life and development. What I have experienced in my life during 15 months of home confinement is enjoying and spending quality time with my daughter and grandkids, preparing and continuing educating myself to work and help my daughter with home expenses, and to be productive for the society. 
Currently, I am waiting on my immigration documents to be able to renew my driver license and go into the workforce. My intention is to seek lucrative employment so that I can help my family and live well again.  
Returning to prison would drastically affect my daughter who I live with, because I serve as a caregiver to my grandchildren while she works, she has no family support close by. It would devastate me and my whole family, especially to my mother, who lives out of state and is looking forward to my going to see her, she is not able to travel due to her age and health condition. My mother is 93 years old, needs a caretaker, she is losing her mind, forgetting to take her medications and insulin injections, is not able to drive or go outside to the patio without supervision.  My oldest daughter, husband and children live with her.
My daughter and husband are deaf, when they go to sleep, they take off their hearing aids. Five months ago, my mother fell out of her bed, wasn't able to stand up or scream for help to my daughter, so she had to crawl close to her bedroom door and wave her hand for my daughter to see her. 
I am mentally devastated and exhausted from thinking that at any moment, they can come and take me back to prison.  Due to the worry and anxiety I am losing my hair. As a woman of faith, I refuse to accept bad news, having faith that the almighty Lord is taking care of the situation.  
I am requesting clemency or compassionate release. Praying and looking forward to my hope and miracle to be reunited with my whole family again; daughter, son and siblings, mother, and to be the daughter, mother and grandmother of integrity to my family. 
Please President Biden and Congress, do not send us back to prison, rescind the memo or grant us clemency.  Please allow people to remain at home free and help us hold out hope for a better life, as we strive to achieve our dreams. Use another option that will allow others like me to continue to remain reunited with our families, and be productive members of our communities.

Bottom