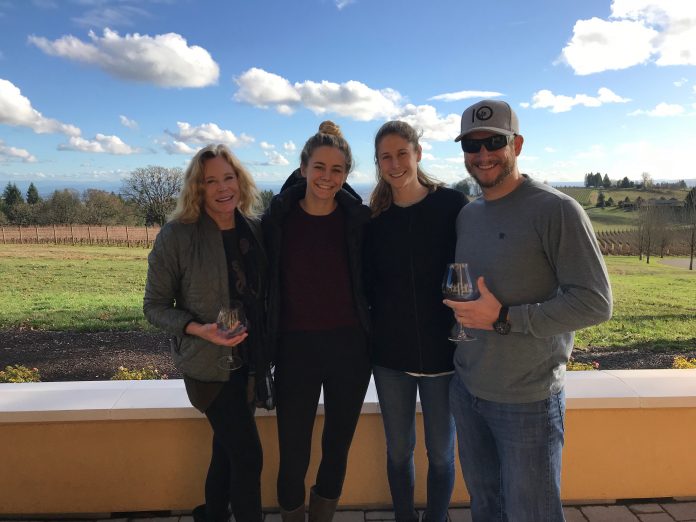 Over 4,500 individuals wait in limbo.  Waiting to see if they will be returned to prison when the pandemic ends, after being released under the Cares Act last year.  These individuals have reunited with their families, leased housing, purchased vehicles, obtained employment, and integrated back into society.  They are true success stories.  Diane Dalmy has already been through a lot on her journey through our criminal justice system.  She is a survivor.  She still finds joy in the little things in life.  Coming home was a chance for her to be a mother and grandmother again.  How would sending her back to prison benefit society?  She and the over 4,000 other individuals should not have to return to prison.  They have already proven they are productive members of society.  Diane's story appears below.  #KeepThemHome
By: Diane Dalmy
In 2016, I was looking forward to semi-retiring after working well over 50 years of my life, of which 25 years were as an attorney and teaching at a University. I was looking forward to spending time with my grandchildren (one on the way) and working on my humanitarian projects. Instead, I found myself facing an indictment for conspiracy – conspiracy for a stock scam that my client orchestrated over several years of which I had no knowledge. However, I wrote the opinion letters 8 years prior which released the shares of stock. And I took full responsibility for that, including restitution.
As a result, I was sentenced to 60 months and during the process lost my entire retirement. I was stunned and in total despair that my life as I knew it was over – I would be taken from my children who, although they were older, still needed me. And, taken from my grandchildren. How do you explain this to such young minds?
I self-surrendered to the Phoenix Camp where I have never witnessed such degrading, deprecatory and humiliating behavior consistently from the personnel towards the prisoners. So, when I heard about the possibility of being released to home confinement due to the pandemic, I was ecstatic. Yet, I had mixed feelings. How could I react so joyously at the prospect of being released and reunited with my family because of Covid, when so many were suffering and dying from the virus?
Upon release October 1, 2020, I immediately reported to the Independence Halfway House in Denver, Colorado. I received my ankle monitor and moved in temporarily with my son and his family. I was surrounded by love – my grandchildren were at my side. I was able to help them with their school lessons and hug and hug and kiss them – constantly.
Within 2 weeks, I had a job on the frontline at Whole Foods as an in-store shopper easily walking over 5 miles a day. I didn't care – I was so very grateful for everything …… grateful to eat a strawberry, take a hot shower, talk with my children when I want, fill my car with gas and sit in a traffic jam, choose my own TV station, look at the beauty of the Colorado Rocky Mountains, see a snowflake, listen or read the news, and be treated humanely and with compassion by the personnel at the halfway house. And I was also so grateful to be able to move back into my own home.
However, during my incarceration, my arthritis became increasingly worse. Now, at the age of 66 years, the toll of incarceration was taking hold, and the two knee replacements that I needed back in 2014 became quite evident. In October 2020, I started to receive social security benefits which, together with my wages, enabled me to pay my mortgage, HOA fees, living expenses and a small amount of restitution. I had no remaining monetary assets but I had my home (many don't) and my family and I was thriving.
I am working and paying my own expenses (and taxes) and starting to make restitution payments. I am also working for a small nonprofit located in Boulder, Colorado, which has built and established four schools in Uganda. I am writing the curriculum for financial literacy for several different grade levels for the schools in Uganda.  And, knowing that I was going to be able to enroll in Medicare July 2021, I was planning for my knee replacement surgeries. I am so very grateful for everything.
However, this all came to an abrupt end. In March, 2021, Social Security informed me that because they deem me to still be "incarcerated", I am not eligible to receive monthly benefits and, therefore, benefits were terminated. I can no longer make my mortgage payment or even begin to meet any other living expenses. I work for $15.00 an hour. In early June, I have filed a motion for reconsideration of sentence based upon my dire need for surgery and inability to have this surgery unless I receive social security. I am patiently waiting for my motion to be read by the Court. I am appalled that so many elderly were released under the CARES Act because of their age ….. and then to be informed that they cannot receive Social Security benefits after a lifetime of working because they are still deemed to be incarcerated. How are these people living?  To be elderly and released on home confinement during a pandemic with no safety net?  How cruel. It is quite difficult as it is to re-acclimate to life without the burden of being an elderly person with a felony.
Lastly, as I gratefully struggle every day and truly feel blessed that I am able to do so, I pale and in despair at the thought that the Biden administration has affirmed the Trump DOJ's interpretation of the CARES Act, which requires that all of us released under the CARES Act will need to return to incarceration after the national emergency relating to the pandemic is terminated. I would love nothing more than to see the United States and its people healthy and back to normal living conditions. But it drives a dagger in my heart to think that I would then be returned to the Phoenix Camp. This has aggravated my PTSD incurred from the conditions at the Phoenix Camp.
We are human – every person released under the CARES Act and those who remain incarcerated and deserve to be released but haven't reached "50%" served of their excessively long sentence are human. Our criminal justice system has become punitive to the point of disregarding human dignity. One of the core values of the DOJ is to have "respect for the worth and dignity of each human being".  To force these people back into incarceration – away from their families and children, from their lives they have re-created – is utterly inhumane.
Bottom