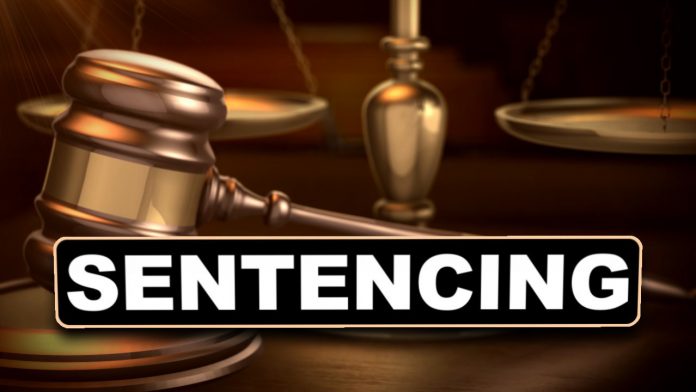 Baltimore, Maryland – U.S. District Judge Deborah K. Chasanow today sentenced Mehul Khatiwala, age 37, of Voorhees, New Jersey, to 63 months in federal prison, followed by four years of supervised release, for conspiracy to commit bank fraud and for three counts of bank fraud, in connection with schemes to fraudulently obtain a total of approximately $15 million in loans from Cecil Bank to purchase hotels and a multifamily residential property, resulting in losses of more than $3.5 million. Judge Chasanow also ordered Khatiwala to pay a $50,000 fine and to forfeit and pay restitution of $3,593,801.
The sentence was announced by Acting United States Attorney for the District of Maryland Jonathan F. Lenzner; Special Agent in Charge Robert Manchak of the Federal Housing Finance Agency (FHFA), Office of Inspector General; Special Agent in Charge Shimon R. Richmond of the Federal Deposit Insurance Corporation-Office of Inspector General(FDIC-OIG); Special Inspector General Christy Goldsmith Romero of the Special Inspector General for the Troubled Asset Relief Program (SIGTARP); and Inspector General Hannibal "Mike" Ware of the Small Business Administration – Office of Inspector General.
According to his plea agreement, from February 2011 through January 2014, Khatiwala and two co-conspirators executed a scheme to defraud Cecil Bank, the Small Business Administration (SBA), and other financial institutions by misrepresenting material facts in order to obtain financing for the purchase of two hotels and a multifamily residential property. Khatiwala defaulted on the loans, causing losses to Cecil Bank and the SBA of more than $3.5 million. According to the indictment and information presented at today's plea hearing, on December 23, 2008, Cecil Bank's holding company, Cecil Bankcorp, Inc., received an $11.5 million bailout from the Troubled Asset Relief Program (TARP).
Specifically, beginning in approximately April 2011, Khatiwala and Conspirator A made plans to apply for a $5 million loan at Cecil Bank to purchase the Memphis Airport Hotel in Memphis, Tennessee, as well as a $1.6 million loan to renovate that hotel. In order to obtain a loan, Khatiwala concealed Conspirator A's 80% ownership of the borrowing entity because Conspirator A had already reached his legal lending limit at Cecil Bank. In May 2011, Cecil Bank's Board of Directors approved the $5 million loan, with the condition that it be guaranteed by the SBA. The SBA required Khatiwala, as the purported 100% owner of the borrowing entity, to show that he had equity in the borrowing entity, or cash on hand of approximately $1.8 million. Conspirator B, who was an employee at another bank, falsely verified that Khatiwala had over $2 million on deposit at the co-conspirator's bank. Khatiwala admitted that he signed and submitted this statement, which he knew to be false. The SBA approved its 75% guarantee of the $5 million loan funded by Cecil Bank. The loan went into default in January 2015.
Bottom