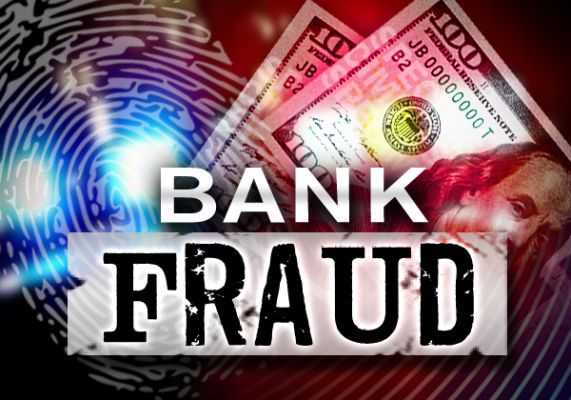 Earlier today, in federal court in Brooklyn, Abed Ahmad and his brother Alaa Ahmad, pleaded guilty before United States District Judge Eric N. Vitaliano to bank fraud conspiracy and conspiracy to commit aggravated identity theft relating to a scheme to defraud JPMorgan Chase & Co. and its customers. Abed Ahmad also pleaded guilty to conspiracy to commit money laundering and one count of aggravated identity theft.
Mark J. Lesko, Acting United States Attorney for the Eastern District of New York, Jonathan D. Larsen, Special Agent-in-Charge, Internal Revenue Service-Criminal Investigation, New York (IRS-CI), Peter C. Fitzhugh, Special Agent-in-Charge, Homeland Security Investigations, New York (HSI), John Grasso, Special Agent-in-Charge, Social Security Administration Office of Inspector General, New York Field Office (SSA-OIG), and Cyrus Vance, District Attorney, New York County District Attorney's Office, announced the guilty pleas.
"The defendants abused their positions of trust at JP Morgan Chase in furtherance of a sordid scheme to steal the identities of elderly and deceased customers in order to misappropriate millions in funds from their accounts," stated Acting United States Attorney Lesko. "This Office and its law enforcement partners will spare no effort in holding the defendants to account for their brazen fraud." Mr. Lesko expressed his grateful appreciation to the New York City Police Department's Intelligence Bureau, U.S. Department of Veterans Affairs Office of Inspector General, and the Social Security Administration Office of Inspector General, for their work on the case.
"Out of sheer greed, the defendants abused their positions to steal from arguably the most vulnerable of banking customers," stated IRS-CI Special Agent-in-Charge Larsen. "Their admissions today will hopefully provide some measure of closure to all of those impacted by their crimes and put them on a path to full restoration."
"This $7 million fraud scheme was perpetrated by bank employees that misused their access to sensitive information to victimize the bank and its customers. Today's guilty pleas highlight that HSI and our law enforcement partners will continue to use every available resource to bring those who prey on innocent victims to justice," stated HSI Special Agent-in-Charge Fitzhugh.
"These guilty pleas are the result of a true collaborative effort between Federal and local agencies to identify this massive fraud and hold accountable those who abused their authority for personal gain. These individuals stole these funds not only from private citizens and financial institutions, but also from the Social Security Administration," stated SSA-OIG Special Agent-in-Charge Grasso. "I want to recognize our law enforcement partners, the Manhattan District Attorney's Office, and the United States Attorney's Office, for their efforts leading to today's announcement."
Bottom