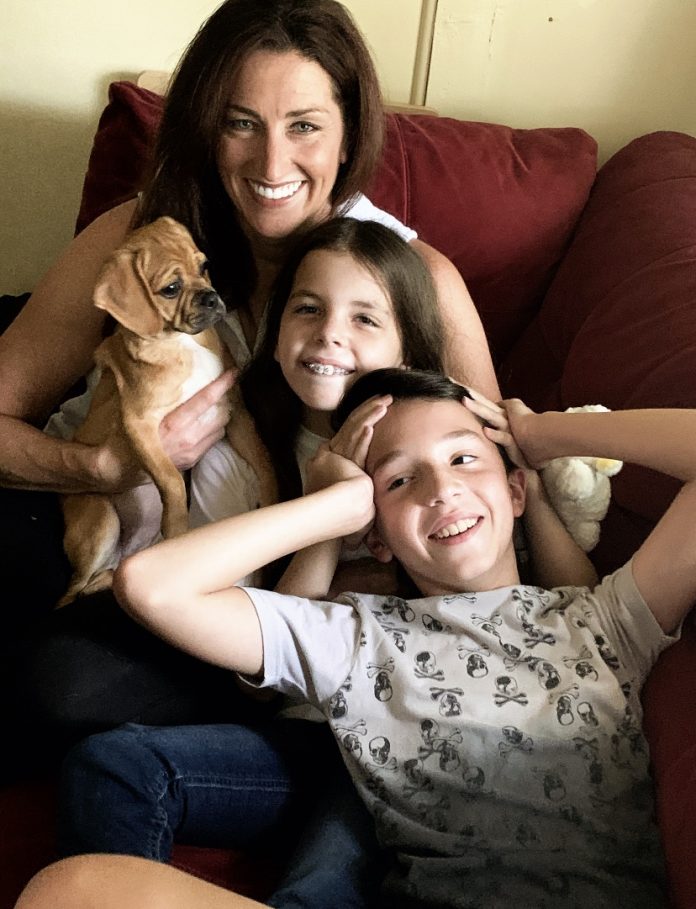 Over 4,000 individuals released under the Cares Act could be returned to prison once the pandemic ends.  Organizations like FAMM, CANDO, Justice Action Network, and the ACLU,  are urging the Biden Administration to grant them clemency.  These individuals have complied with all the rules of their release and are true success stories.  Most importantly, many have reunited with their families and children.
According to a recent study by the Center for Child and Family Policy at Duke University, "children of incarcerated parents are six times more likely than other children to develop a substance use disorder as adults and nearly twice as likely to have diagnosable anxiety." The study also found that "children whose parents were incarcerated are more likely to encounter significant hurdles transitioning into adulthood."
The National Justice Institute, in a study on The Impact of Incarceration on Dependent Children, found that "children whose parents are involved in the criminal justice system, in particular, face a host of challenges and difficulties: psychological strain, antisocial behavior, suspension or expulsion from school, economic hardship, and criminal activity."  The study went on to say "is difficult to predict how a child will fare when a parent is intermittently or continually incarcerated."
Jenifer Hoffman is just one of the many individuals released under the Cares Act that has reunited with children.  She constantly worries about the impact her return to prison will have on her son and daughter.  Please read Jenifer's story below. #KeepThemHome
By: Jenifer Hoffman
In 2015 I was sentenced to 108 months in Federal Prison for tax fraud and conspiracy to commit wire fraud.  At the time my children were 5 and 7, and I had an employer I had to explain all this to, not to mention close friends and family. 
I could only think that in 9 years my children would be 14 and 16.  Different people!  My parents were getting older, and I wondered would their health hold out 9 more years?  These thoughts were the hardest thing to think about.    In February 2016, I said goodbye to my children, ex-husband, brother, and father and self-surrendered to Marianna Federal Prison Camp. 
The first visit from my family was filled with lots of hugs and stories about what exciting things had happened in my children's lives since I had last seen them.  As the visitation ended, my daughter grabbed my hand and said, "Ok Mommy, I want you to come home now."  I had to look at her sweet face and tell her that I couldn't come home with her – Mommy had to stay.  To this day, that exchange, and others like it, was the hardest part of this whole experience. Children shouldn't have to be without their parents.  
I did the time the best way I knew.  I took classes, got several certifications, worked and was able to see my children once a month.  Same thing with my parents and brother.  In 2018 Hurricane Michael came through and destroyed the Camp at Marianna.  I was then transferred to Coleman, much closer to home.  Just that small move made such an impact on my relationship with my children.  I was able to see them more often and for longer periods of time. Same for others in my immediate family.  It was amazing and the best I could hope for given my circumstance.
In 2020, COVID came along and, of course, changed everything.  In June of 2020 I had served 50% of my sentence, had no incident reports, and passed several other criteria to be eligible to go to home confinement on the CARES ACT for the remainder of my sentence.  This was more than I could have hoped for.  I would get to be with my family again.  I couldn't believe it was real until I walked out the door and saw my Dad and brother.   I so much didn't believe it, that I had not told my children any of this, in fear something would change, and I would break their hearts all over again.
I reported to the halfway house, was outfitted with an ankle monitor, went over the rules, and headed home.  Home for me after all this time was unfortunately not with my children, but my brother. My brother was so happy to have me home.  He and I are extremely close, and this had hit him particularly hard.  He told me that his world is right again because his best friend is home.  My Dad, my biggest supporter, could only hug me over and over and tell me he wasn't sure he would ever get to see this day.    
I surprised my kids the next day, my ex-husband brought them to see me.  I will never forget the looks on their faces.  They stayed the night with me, all three of us sleeping in the same bed.  They wouldn't let go of me.  And now they were so big!  It was no more "Mommy", only "Mom".  I had left them at 5 and 7 and now they were 10 and 12.    They were so different.  We were just happy to be together again.
Next up was finding a job.  My brother knew a woman who owned a cleaning and repair company.  She knew my story and agreed to an interview.  She hired me and told me that she was giving me a shot.  The BOP doesn't make this exercise easy on employers either.  The paperwork the Halfway House needs, the documentation the employer must provide.  But she did all of it. 
I manage the office and am now also managing the company's marketing and social media.  As the company representative, I joined the South Lake Business Leaders and the South Lake Chamber of Commerce.  I participate in community events at least once a week and enjoy every minute of it.  The Company has grown this past year and we just did a business plan for additional expansion.  I am a major part of that growth and the plans for expansion.  I have become an asset to this company.  I want to work hard for this woman, a small business owner, who took a chance on me.
Leaving life as I knew it was an adjustment. Prison is an adjustment, and coming home is an adjustment.  I had to get my drivers licensed renewed, and meet with the IRS to get my identity verified. I filed a 2020 tax return.  I still pay my requirements.  I submit to a UA once a week and I am allowed to go to work functions or home, unless I get a pass from my case manager.  My children get brought to me a couple times a week for dinner or to just hang out.  I have been allowed to take them clothes shopping for the new school year.  My daughter told me it's the first time she's ever been shopping with another girl.   
As I write this, I have been home for just shy of 14 months.  It has taken that long to get to know my children again.  To rebuild relationships with my family.  Adjust to life.  To think I will have to tell my children that again I will have to go to prison is nothing shy of cruel.  And not to me.  I will do what is required.  But to put my family through this again is unconscionable. 
To put this anguish on my children of having to see their Mom leave again.  To leave my brother, father, and mother again. To leave my ex-husband to shoulder all parental responsibility again.   Not to mention having to tell my employer, who took a chance on me, I have to leave the company.  It's hard enough right now to hire people, it would affect her and her business greatly. 
I am just on of many who were released under the Cares Act.  We have come home, re-integrated into society and contributed positively. This is what I thought the goal is of the justice system.  We are all doing it, and we should not go back.  It has the potential for irreparable harm in so many of our lives.  Especially in the lives of our children.
Bottom